News
10-09-2022

| Thank you for meeting us at the Expo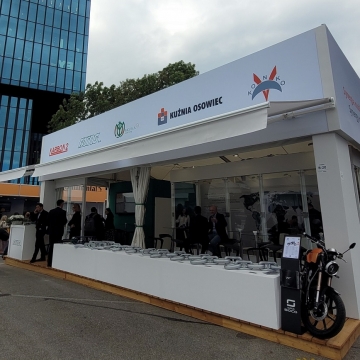 Dear Guests!
Expo Katowice Fair is now over! We would like to thank all of you for your visits, meetings and conversations. We were very pleased to host you at our booth.
We also wanted to inform you that we won first place in the 'EXPO Katowice - Innovative Product & Technologies' competition in the 'Innovative Technologies' category, for FASING's 56x187 high-strength flat mining link chain. We were also honoured with the title of Diamond Exhibitor. This title is awarded to representatives of companies that have participated as an exhibitor at the Fair in Katowice for over 15 years.
These were very intense and fruitful days, which we will remember for a long time.

Thank you for being with us!
Back